Everyone mocked Shopee's "Dancing Ronaldo" video…



but it tripled sales and was watched 35 million times.
Guess who's laughing all the way to the bank?
After Shopee's recent video campaign starring Juventus F.C.'s superstar Cristiano Ronaldo, orders actually tripled compared to last year's 9.9 event. This boosted the sales revenue and online viewership of the e-commerce platform to an unprecedented high in Southeast Asia and Taiwan.
Not to mention, it was something we HAD TO TALK about over coffee with friends.
Probably known by some as 'that video where Ronaldo does a sad/weird/corny/bizarre dance', the video was watched 35 million times with 187,606 items on Shopee being sold in a minute.



But was it an Accidental Success?



If you think that Shopee's 9.9 Super Shopping Day campaign was a mistake turned success, think again.
Everything about the commercial was primed to be shared, commented on, and ultimately, convert online viewership into sales.
From signing global football icon Cristiano Ronaldo as its newest brand ambassador, to the deceptively simple choreographed dance paired with the catchy tune of Baby Shark, all of it was part of a strategy to create the perfect "talking" storm. The video ignited a fiery word of mouth that grew as the video became more and more notorious.


Basically, two words:
Brand Recall.
The television commercial became a sensation, mainly due to the fact that Cristiano Ronaldo was involved in a dance that many referred to as 'cringy'. Football, and even non-football fans, were driven to watch and talk about it. For many, the fear of missing out (FOMO) on the conversation certainly reared its head. The question really became: How could you not talk about it?
And so people watched, commented, and shared it in droves.
Local and international news outlets soon caught wind of the online chatter, and started giving their opinions about it, with some questioning Shopee's creative direction.
Was it a mistake?
Did Shopee screw up?
Was Cristiano Ronaldo that broke that he had to resort to this?
The answer is no, no, and no.
While everyone was busy laughing at the video, it psychologically connected Shopee's brand and campaign with the very act of sharing it.
The more people shared, the more people talked. And the more people talked about it, the more people connected Shopee with an unforgettable sale.
The two became intertwined in viewers' minds, recalling the sale long after skipping the video.
Whether it was the football star, the song, or even THAT dance, Shopee's 9.9 Super Shopping Day became ingrained in everyone's minds. It was sneaky. But incredibly focused and intentional.
Standing out against most other online retailers when it was launched, this compelled online audiences to click on Shopee.com and do some investigation of their own.
If Cristiano Ronaldo was supporting it, however corny it may seem, then it must be good, right? And so…
Shopee tripled their year-on-year revenue.
At the end of the day, through a mixture of star power, a catchy tune, a questionable sense of 'accident' and an innovative strategy to stand out against the noise, Shopee had the last laugh.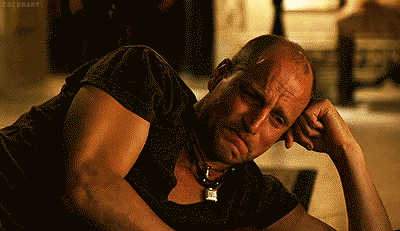 And if you're still wondering whether the football star was genuinely happy to be in the video, we think this clip says it all:
GET IN TOUCH